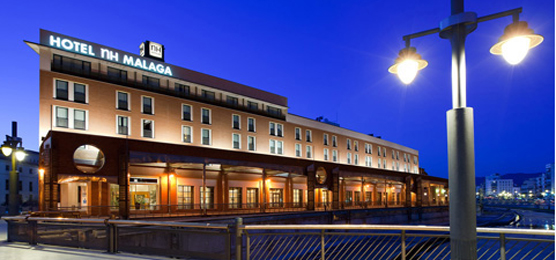 During this three day residential education course participants heard from industry experts and had the opportunity to discuss and exchange views on issues and best practices with fellow industry professionals.
The course has proven extremely popular in the past and is highly rated by the international attendees. The course content has now been updated and enhanced to give attendees the very best possible experience.
Flavour Development Workshop
Under the experienced supervision of our acknowledged industry experts, delegates will learn how snack flavours are 'built', helping you to understand the process and the complex variables involved. Delegates will be given the opportunity to select a target consumer audience and a topical flavour that would appeal to them.
Then using the knowledge gleaned from our experts, be challenged to develop a custom flavour which you think would meet their expectations taking into account the combination of aroma, taste and mouthfeel required. You will be able to select from a range of ingredients and components provided to make your flavour of choice and then have your flavour applied onto product. The flavoured products will then be judged by our expert panel.
A great fun practical workshop with a real end benefit that you can take back to your business.
Attendees learnt in detail about industry best practice production techniques and the latest practical applications of new technology for the production of potato chips, extruded, pelleted, sheeted and baked snacks, including raw material selection and food safety aspects.
The agenda aims to provide an understanding of:
Handling / sorting
Controlling product feed from the fryer / oven to the flavouring and packaging stages and the potential benefits to be made in operational efficiency and product quality.
Optical sorting and how it can be used effectively to remove product defects and enhance product safety
Flavouring
Flavour development and custom designing the perfect taste
Flavour flow and adhesion
Flavour application techniques and the options available for line or head flavouring
How to achieve consistent levels of application whilst minimising flavour losses
Flavour design practical workshop
Weighing / Bagging
Multi-head weighing - speed, accuracy, performance and value – and compliance with current legislation
Online and offline quality monitoring – controlling product quality from cooker to packet
Bag forming and key considerations in cost-effectively achieving product protection and pack presentation
Gas flushing - nitrogen or argon / bottles or onsite production
The latest techniques available for preventing 'foreign body' contamination, and associated food safety requirements
Packaging
Understanding how packaging can add value to your brands
Flexible films, drums and other forms of packaging in use today for a range of savoury snack applications
Making the right packaging material choice to ensure your product has the protection it needs, whilst affording consumers the aesthetic pack feel and accessibility they demand
The wide range of printing techniques available that can make your product shout out from the shelf.
Coding / Automation
The case for cartons and trays – selecting the right board and design to achieve fit-for-purpose transit stable outers.
Packet and carton coding – latest options for fast, efficient, and reliable coding meeting legal requirements and more
Packaging automation – state of the art solutions and a look ahead to what the future holds
Factors to consider when making the investment decision
If you are involved in the manufacture of savoury snack products this course will enhance your knowledge of the latest process techniques for chips and extruded snacks and will help you trouble-shoot and evaluate your existing processes and equipment to find hidden areas of opportunity.
The line-up of expert industry presenters offers an excellent opportunity for you to discuss current problems and to find creative solutions to bring back to your business and enhance your plant operations.
If you are a snack product developer or marketer the course will help you understand the wide range of possibilities for turning creative ideas into real products.
The full scheduled programme is presented in the course prospectus brochure.
Throughout the course delegates will have the opportunity to interact with experts with years of practical experience of working within the savoury snack industry. They will be empowered to trouble-shoot and evaluate their own processes and equipment, to find hidden areas of opportunity that could result in novel process solutions and new product ideas. They will be introduced to best practice solutions to improve product quality and consistency, revealing the potential of significant cost savings for their businesses.
The course combines classroom lectures from leading industry experts with practical demonstrations where appropriate.
WHO WILL BENEFIT?
The course is designed for:
The course material will serve as a useful reference for processors, product developers and technicians as well as business managers familiar with savoury snack processing.