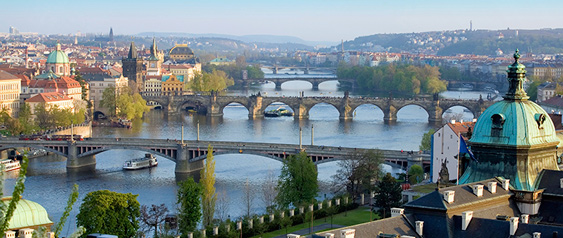 During this three day residential education course participants heard from industry experts and had the opportunity to discuss and exchange views on issues and best practices with fellow industry professionals.
Attendees learnt in detail about industry best practice production techniques and the latest practical applications of new technology for the production of potato chips, extruded, pelleted, sheeted and baked snacks, including raw material selection and food safety aspects.
WHO SHOULD REGISTER?
If you are involved in the manufacture of savoury snack products this course will enhance your knowledge of the latest process techniques for chips and extruded snacks and will help you trouble-shoot and evaluate your existing processes and equipment to find hidden areas of opportunity. Our line-up of expert industry presenters offers an excellent opportunity for you to discuss current problems and to find creative solutions which will enhance your plant operations. If you are a snack product developer or marketer the course will help you understand the wide range of possibilities for turning creative ideas into real products. In short, it is not to be missed!

The agenda aimed to provide an understanding of:
Potato Chips
Raw Materials - potato varieties, selection, agronomy, and storage
Key Back-End Process Elements - best practice in terms of potato handling, washing, peeling, slicing, blanching
Frying - systems and processes in the production of standard, batch, and lower fat products
Oils & Oil Management - the main types of vegetable oils, their origins and availability
Optical sorting - pre-and post-fryer
Food Safety
Acrylamide Toolbox - how the range of mitigation options relates to different product types and processing circumstances
Extruded Snacks
Extrusion Theory - unravelling the vagaries of the extrusion process
Technology - parameters for system selection
Die & Cutter Design - the technology behind die design and the impact it has on product definition, quality and consistency
Raw Material Choices – how the vast array of options available impacts on taste, texture, and appearance
Snack Pellets – what are pellets, what materials are used, how they are processed
Hot Air Expansion – what the latest generation of these processes can deliver
Frying - the challenges for frying extruded snack products
Sheeted Snacks – manufacturing technology and operation
Key ingredients used in pretzel production and their role in product quality and consistency
The processing systems available, the key stages of the process and how these can be controlled and optimized
How popcorn is produced – ready to eat and microwavable - the essential elements involved in producing a great product
Savoury or sweet - coating and flavouring techniques explained