Login to your Account
Password Reminder
Password Reminder
Password Reminder
The European Snacks Association asbl is Europe's only trade organisation dedicated to advancing the savoury snacks industry on behalf of member snack manufacturers and suppliers, as well as national trade organisations.


ESA has a broad international membership of manufacturers and companies supplying equipment, ingredients, and services to the industry. In addition, membership is open to other trade associations with relevant interests in the savoury snacks industry. ESA's membership groups some 200 companies of all sizes in 40 countries, and ESA members represent ca. 80% of the entire branded European snacks market.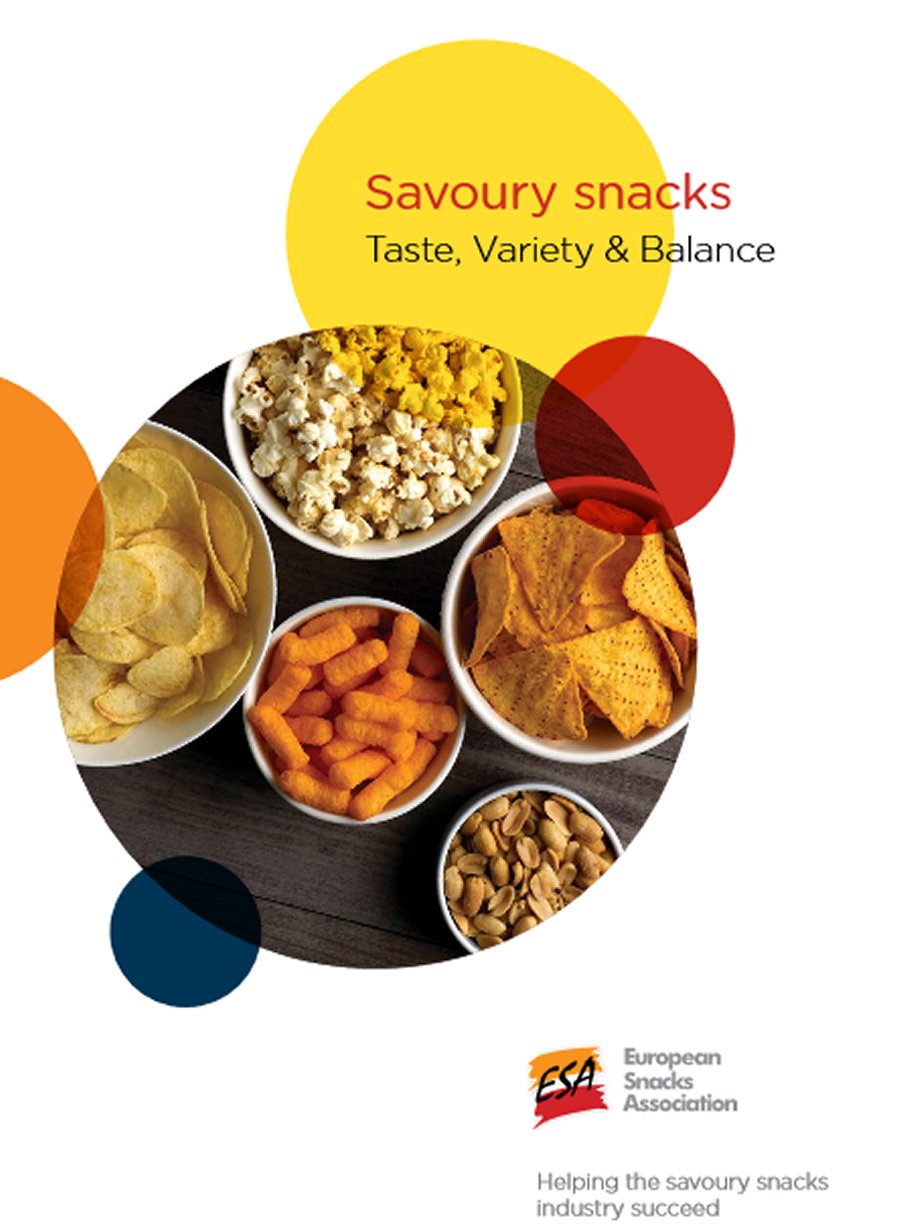 Download our latest brochure to discover more
ESA is instrumental in co-ordinating a united view when interacting with the European Commission, the European Parliament, Member States and Civil society. ESA is affiliated to FoodDrinkEurope and represents the sector on several of its key working groups. It also enjoys close working relationships with many other food and drink sector organisations in Europe and beyond.

ESA regularly organises events for training purposes and best practice exchanges for sector-related organisations.