Login to your Account
Password Reminder
Password Reminder
Password Reminder

OLDER NEWS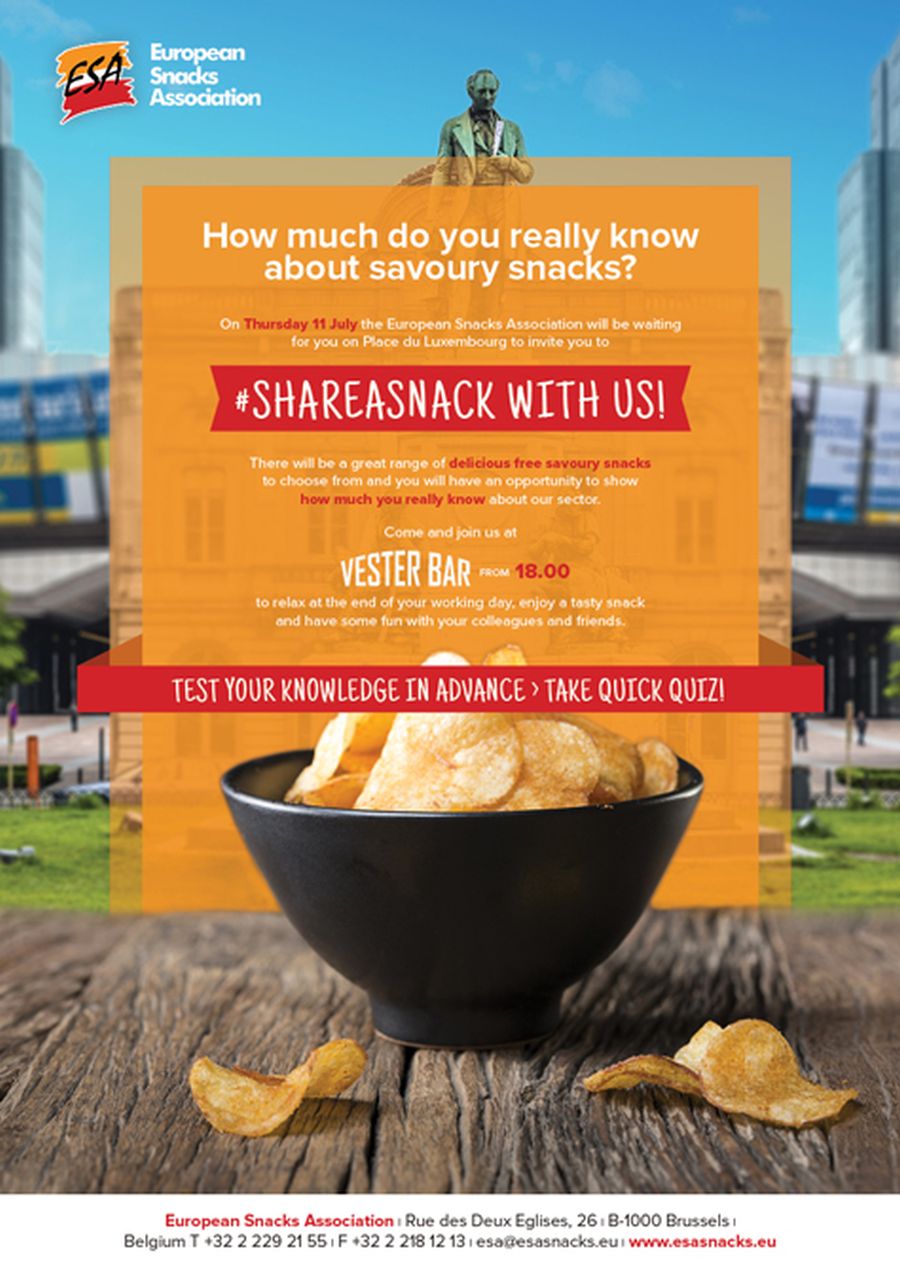 The 6th edition of the ESA 'Share a Snack' event took place on 11 July in the crowded Place du Luxembourg near to the European Parliament in Brussels.
'Share a Snack' is a unique occasion to engage with visitors, specifically assistants of members of the European Parliament, to raise awareness about savoury snacks and debunk myths often associated with our products.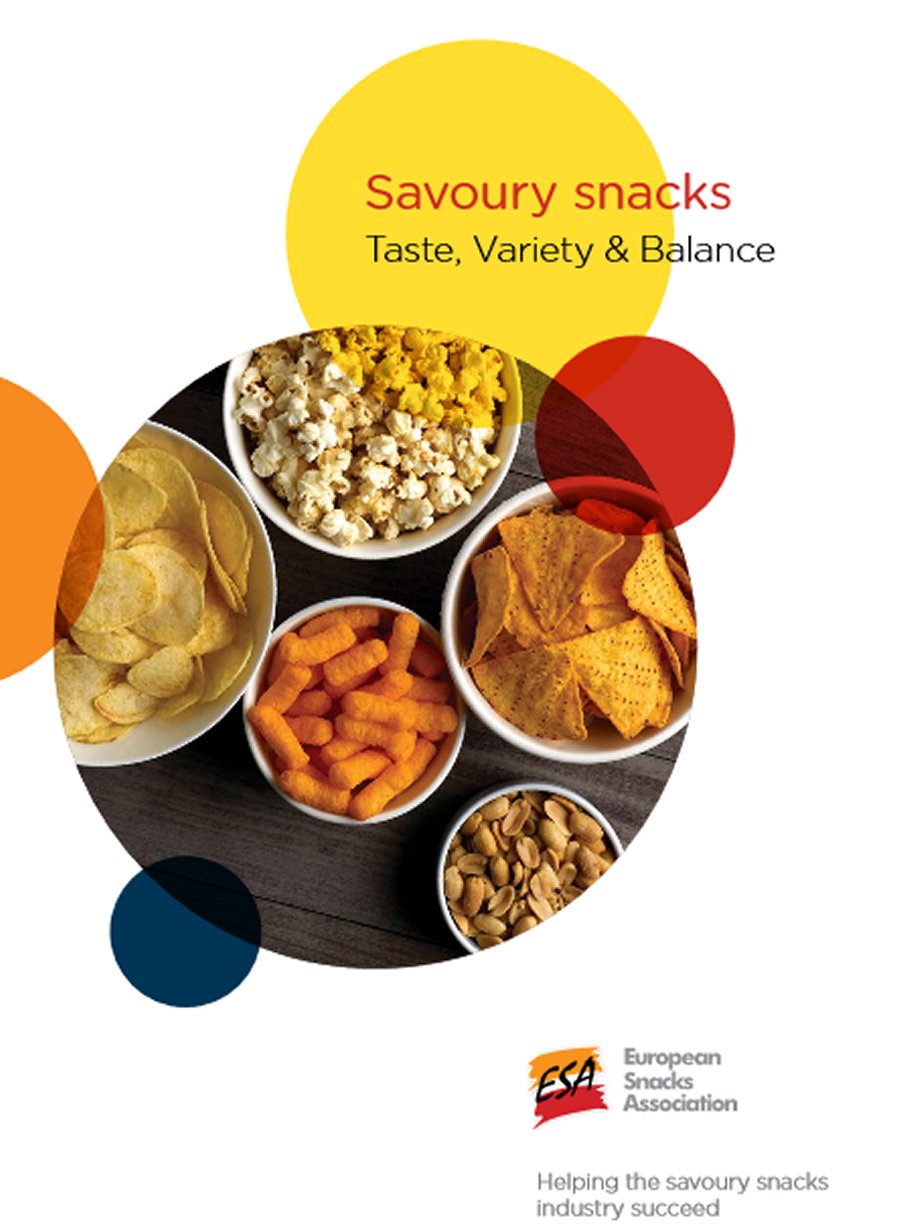 A new ESA brochure is now available for download from our website. It includes key figures about the association and the sector in Europe as well as key messages on nutrition and health.

This brochure will be used to support our outreach activities in the coming months. Some elements of the brochure will also be used to develop new content for our social media channels.
Infographics
In addition to our range of helpful fact sheets, ESA provides a series of infographics to further highlight some key facts of the savoury snacks sector.
SNACKS MAGAZINE
From its UK base, The Snacks Magazine reaches top managers throughout the world, including North and South America, the Middle and Far East, Pacific Rim, Africa, Asia, and Australasia, as well as its core readership within the EU, which includes the growing markets of Central and Eastern Europe